About this event:
LEAP HR: Government is a unique opportunity to find out how to transition from transactional to strategic HR and inspire the new talent you need to deliver mission success today, and organizational transformation tomorrow. 
Fill in the form* below and download your own copy of the event guide to get extended details on each leap we'll be examining, find out about the LEAP guarantee and what makes a LEAP event unique forum.
*We do not share your information with any third parties - read our Privacy Policy for more details.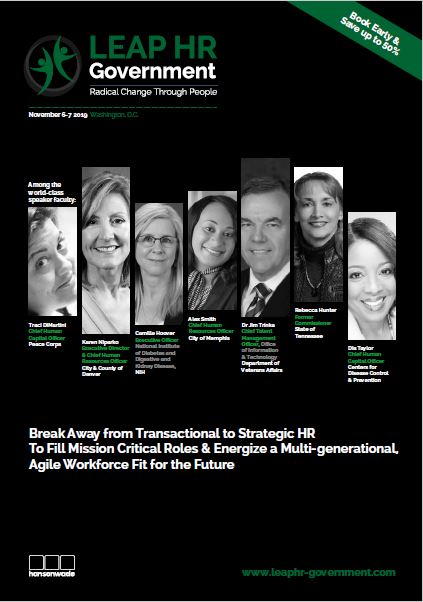 Would you like more information on the 2019 event?